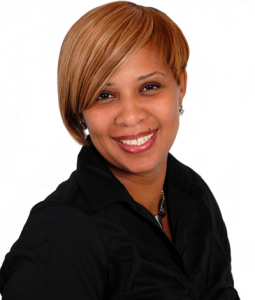 Michelle Roberts, affectionately known as Pastor Michelle, is a dynamic and influential woman who is distinguished for her genuine kindness, love, and gentle spirit. She is a beacon of light and hope for the hurting in an often dark and dismal world. Her strength and heart are a comfort to many and safety to those who have been downtrodden and abused. Many have found shelter under her wings as she helps empower them to live a life of wholeness on the road to discovering of who they are and fulfilling their destiny.
Native to Rochester, NY and a successful entrepreneur, she has managed her own business for over 17 years. She has been a key contributor to the stability of her local economy by providing jobs and meeting the demands of one of the largest US consumer markets.
Pastor Michelle is the founder of D.I.V.A.S. (Daughters of Integrity, Vision, and Salvation), a women's ministry that recently celebrated its tenth year of inception, which focuses on faith, love and healing with Christ as the focal point.  Michelle uncompromisingly teaches the principles of the Kingdom of God to direct women to their purpose and the realization their full potential.
One of Michelle's greatest passions is working with and nurturing children to becoming all that God designed for them to be. She has coordinated community wide events that provide outlets for youth to voice their concerns and be heard in non-judgmental settings, enabling them to broaden the scope of self-awareness and build healthy relationships, all while learning strong Christian values. She serves in ministry alongside her husband, Bishop Rodney R. Roberts, at Truth Ministries Christian Fellowship a vibrant and lively ministry that is reaching the world with the truth found only in the word of God. They strive to encourage, motivate, and inspire change in the lives of people from all walks of life as they disciple men and women in the advancement of the Kingdom of God. As a devoted wife, mother, pastor, and entrepreneur, Pastor Michelle is the epitome of the Proverbs 31 woman, and she does it all with a grace that makes it look easy.